If you cannot access your WuBook account, first check the data you are entering. The most common cause is a wrong username or password!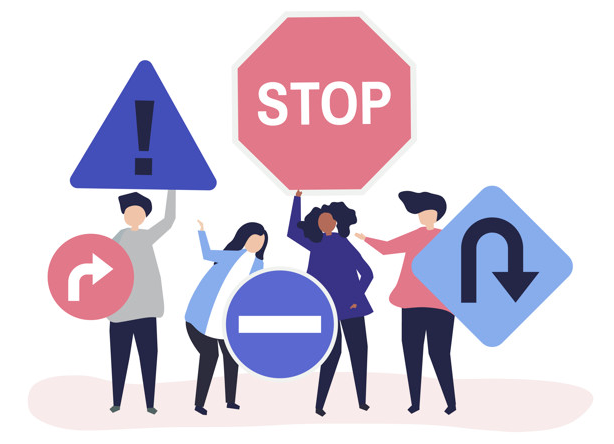 Your username is an alphanumeric code made up of two capital letters and three numbers.
Check if you entered the two capital letters of your account code correctly.
Make sure you also enter lower and upper case characters correctly in your password.
Did you check if you have the case locked on the keyboard?
1 .In case you have forgotten your password
In this case, you have to start the recovery procedure. Go to the relevant section by clicking on the link below.
https://wubook.net/wauth/wauth/?recovery=true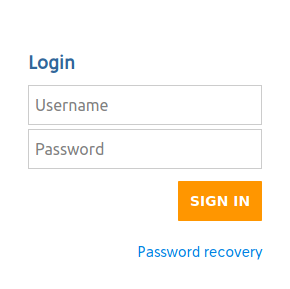 Once the password recovery procedure is started, enter your username and click on SEND EMAIL.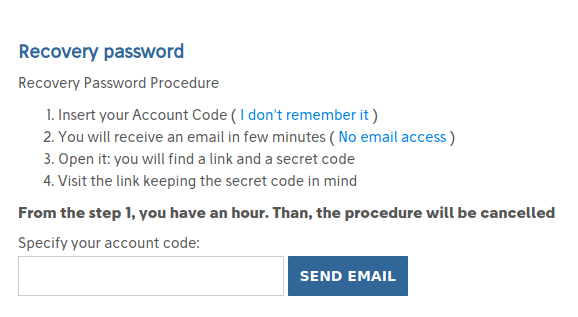 In a few minutes, you should receive an email message containing all the instructions to reset your password and log back into your WuBooK account.
2. If you have forgotten your username
In this case, you must contact us! Before disclosing private information, we need to verify your identity and be sure that we are talking with the WuBooK account holder.
3. Other problems
Other problems are rare. First of all, make sure that cookies are enabled in your browser. WuBooK requires the use of cookies for authentication!
You can also make the following attempts:
Try to use another browser
Try using a different device: another computer, or a tablet...
If you can log in, to make your computer work with your default browser, delete the cookies, close and restart your browser.
If you are unable to access your account even using another device, please contact us.
Link: Contacts