The tracking tool allows you to monitor every single action on your inventory for a specific period, room and rate. This tool is useful to analyze the origin of specific events such as overbooking, or simply track and analyze your property data.
The feature is accessible via the link below:
↳ Useful link: Auth Factory > Zak (All-in-One) > Products > Tracker
On the main page there are some simple functions, such as:
Execution date

Target date

Number of days to track (from the target date)

Products
Rates


The TARGET DATE represents the date on which the event you want to analyze happened, while the EXECUTION DATE is the date that represents the beginning of the time period you want to analyze.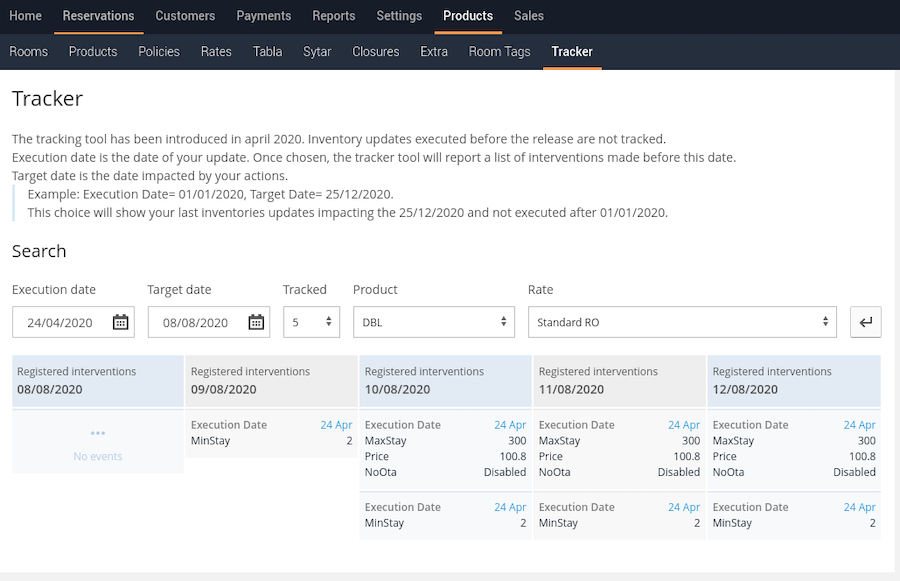 In the example below, we want to analyze the interventions of August 8th, 2020 for 5 days ahead that were made on ZaK from April 24th onwards until August 8th.
Execution date --------------------  registered interventions ---------------------> Target date= results (x n. of tracked days)