The invoices issued by Wubook are printable documents, but they're also available in electronic format. To pay the costs charged by WuBook, you must enter your tax data.

☞ Docs: Where do I find my Invoices?

☞ Docs: Balance of transactions
You can enter your tax data in the > Administration  > Properties section of your Auth Factory.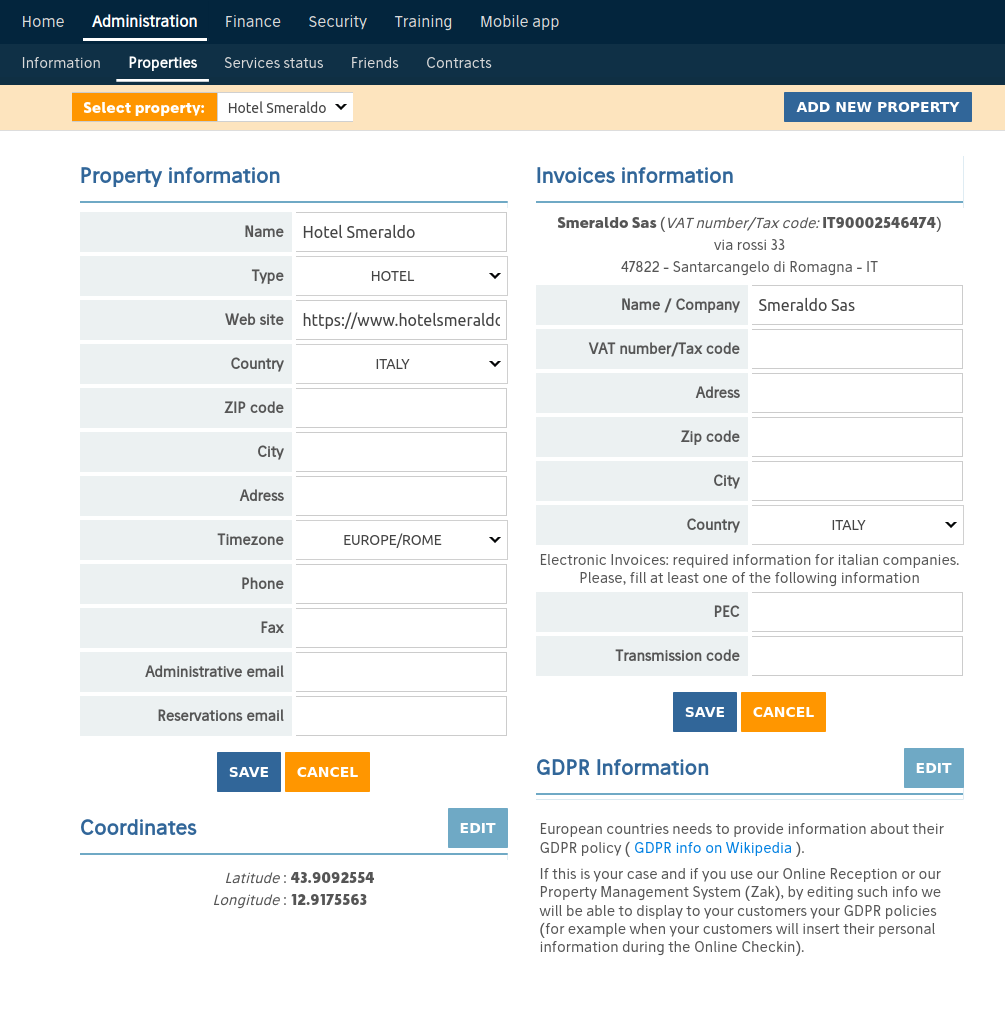 You'll have to enter your PEC (Certified E-Mail) or, if you use a supplier to manage your electronic invoices, the Transmission Code, which is provided directly by your supplier. Even one of these two data is enough to allow WuBook to send you the electronic invoices.