If you work with "business profiles", (i.e. with employees of companies that are staying at your facility) you need to enter the tax data of the companies for invoicing.  Through the ZaK "CORPORATES" section you have the possibility to fill in the data of your business customers.
↳ Useful Link: ZaK > Customers > Corporates
1. Creating a Corporate


In this section, you can register new corporates by clicking on the "NEW CORPORATE" button:

Once created, you can click on its name and enter the information in the DETAILS section, including the colour. Each corporate is assigned a (customizable) colour, so that reservations in the Planner are highlighted with the specific corporate colour.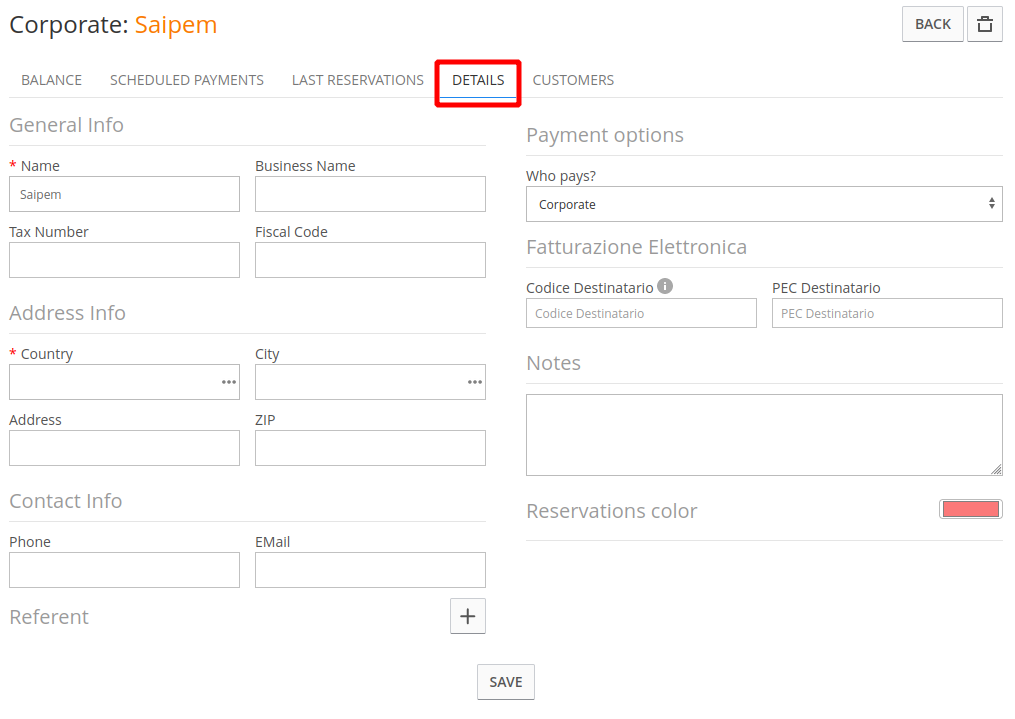 In addition to the colour, it is also possible to configure information about that corporate, billing details, who pays and any notes.

NOTE: About the "Who pays?", we'd like to point out that this option will not be automatically recognized by the system, it is just a section where you can enter this information as a remind for you. It is a sort of "reminder".

Next to DETAILS, you will find 4 other sections dedicated to each company:
BALANCE: history of all reservations received by that corporate, with the relevant data (rooms, total, unpaid, services, etc.)
SCHEDULED PAYMENTS: payments recorded with a future date, therefore still to be settled
LAST RESERVATIONS: most recent reservations received by that corporate in the last 3 months
CUSTOMERS: customers of recent reservations from that corporate


2. How to assign a Corporate to a reservation
You can assign a corporate to a reservation, when creating a new reservation on Youbook, by clicking on the pencil near "Reservation Details". You'll be able to enter various data, included the Corporate.
In case you want to associate a Corporate at a later time, you can do it from the Reservation detail, by clicking the icon

. You can then select a corporate from those you have previously created: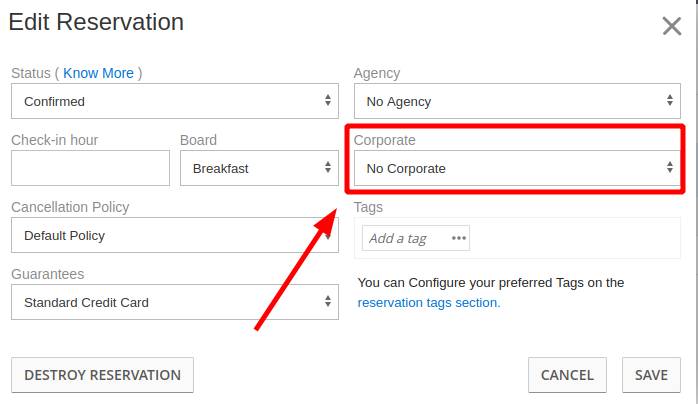 Finally, when issuing an invoice for a reservation, you can choose the invoice holder: a guest or a corporate. You can choose a corporate already registered or enter a new corporate.