After completing the purchase of a service, you will automatically receive an invoice from WuBook.
You can fill your tax data (Address, Company name, VAT or Tax code, etc..) in the section > Administration.
↳ Link: Administration > Properties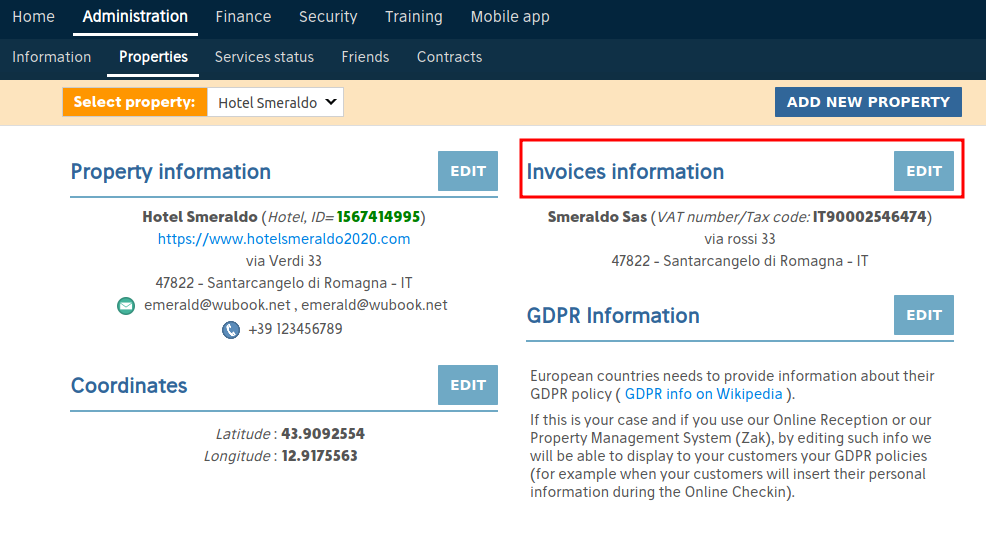 Your invoices are available in the section > Finance > Invoices.
↳ Link: Finance > Invoices
 Multiple properties
If you have registered more than one property in your account, you can receive invoices with different headers for the purchase of services. In this case, you have to fill in the tax data for each property. You can do it by accessing the section > Properties.
↳ Link: Administration > Properties