Support request
If you are in trouble and need support, don't worry! WuBook provides you with different tools to solve your problem. For example, from the WuBook control panel and ZaK (by clicking on the three lines icon), you can find the HELP button on the top right:

You will now land on the support page and you will find 4 options to contact us:
CHAT: to chat in real time with one of our operators. In case no operator is available, please try again later or choose one of the other 3 methods.

EMAIL: to send an email to our support team. In this case you can also choose to which email address you would like to receive our reply.

SCHEDULE A PHONE CALL: to arrange a phone call with one of our operators. You will see a calendar with our availability, from Monday to Friday, and you can choose the day and time of the call.

AS SOON AS POSSIBLE CALL: to ask to be called by the first available operator, who will contact you as soon as possible according to the flow and calls already scheduled.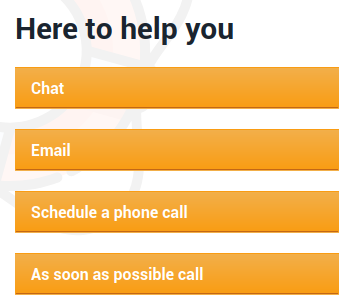 Your request becomes immediately visible to the WuBook support team, who will answer you as soon as possible.
In the support form, you can also find the link to our documentation and to the videos on our YouTube channel: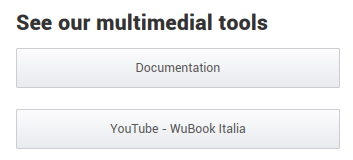 This way you can try to consult our documentation/videos, where you could find the solution to your problem. In case you don't see a specific article, you can always reach our support team through one of the 4 methods!
The ticket solution process is generally greatly facilitated by your collaboration: the more useful information you provide in the message, the faster and more efficient the assistance process becomes. (For example: if you have a problem with a channel, please indicate the related channel and the problem description; if there is a problem with a reservation, indicate which problem and the reservation code).
Please Note: We do not provide a phone number, but we call all those who need it, respecting the priorities and emergencies. More than 10 years of experience in the industry has taught us that we can easily solve your problems even if you only use the tools and documentation we provide, the solution is always there!

Training request
If you have taken over the management of an existing WuBook account, or if you have new staff to train, or if you need a general "review", you can request a telephone training with one of our operators! You have two possibilities:
Individual training: 60€ + vat
Multiple training: 100€ + vat
You can request a training session by clicking on the specific button and we will contact you as soon as possible to arrange a call. The section can be reached from the following link: